Hotel Information
Click Here
Register to Attend
Click Here
Summit at a Glance
Click Here
Pricing Schedule
Click Here
Become a Sponsor
Click Here
Floor Plan
Click Here
Exhibitor Application
Click Here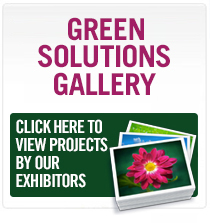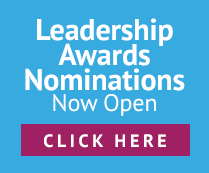 A Marketplace for Innovations
In Policy, Practice and Technology
California sets the pace for green programs throughout the country, and the world. Policy, practice and technology are constantly being refined, incorporating lessons learned, best practices and new products and materials.
Developed with leadership from an Advisory Board composed of green leaders from the public and private sectors, the Green California Summit is a unique annual opportunity for all who share a desire to build a greener, healthier future to stay up to date on the strategies, technologies and policies behind successful programs.

Education Program
Concurrent sessions offer insights from the experts and practitioners at the leading edge of green progress, in fields ranging from transportation and energy to funding and green schools.
Expo
Discover hundreds of green products and services all in one place. Find out what's new and get an intensive, hands-on education that's not available anywhere else! Visit the Green Auto Mall and Clean Transportation Pavilion to look at the latest vehicles, EV charging solutions and more.

Leadership Awards
The annual Leadership Awards reception is a highlight of the Summit. Join us to celebrate outstanding public sector programs.
Pre-Summit Reception
All attendees are invited to a Pre-Summit reception in the Expo, from 5:00 pm - 7:00 pm on April 20. Meet our exhibitors and join Summit partners in launching this year's conference.
Who should attend?
Agency Secretaries
Commissioners
Department Directors
Chiefs, Administration Division
Facility Managers
Energy Managers
Sustainability Managers
Legislators
Board Members
Superintendents
Chancellors
Chief Business Officers
Engineers
Transportation Specialists
Chief Financial Officers
Educators
Building Officials
Capital Outlay Managers
Building Managers
Procurement Managers
Real Estate Managers
Budget Officers
Purchasers
Recycling Professionals
Waste Management Professionals
Fleet Managers
Commercial Real Estate Professionals
Architects and Designers
Construction Professionals
Anyone with green program responsibilities!
Become a Partner in Learning - Meet at the Summit!
The Partners in Learning program is an opportunity for professional organizations that want to meet onsite at the Summit, a dynamic atmosphere that is designed to inspire, inform and encourage interaction.
As a courtesy, Green Technology provides free meeting space for all Partners in Learning. There are also substantial registration discounts for group members that want to participate in Summit activities. Audio/visual equipment and catering are not provided, but can be arranged and purchased through the Convention Center. In addition, discounted rates may be available at area hotels to accommodate out of town attendees.
If your organization is interested in holding a scheduled meeting at the Summit please call Cindy Dangberg at 626.577.5700.
QUESTIONS? Call 626.577.5700