3fficient
Booth 323
3fficient is an international award winning energy services company (ESCo) delivering individual and comprehensive energy and sustainability solutions.  We've saved our clients over $1 Billion (and counting).  How do we do it?  Intense focus on our customers' needs, great working relationships and a deep, systemic life cycle approach to sustainability.
Action Duct Cleaning
Booth 205
Since 1978, Action Duct Cleaning has provided energy-saving services, including air balancing, HVAC cleaning, coil cleaning, HVAC energy audits, and dryer duct cleaning. We also seal ductwork as a licensed Aeroseal dealer! Our clients include Fortune 500 companies, celebrities, government entities, HVAC contractors and thousands of residences across California. Our president is on the board of the National Air Duct Cleaners Association.
Advance Drianage Systems, Inc.
Booth 410
Advanced Drainage Systems (ADS) is the leading manufacturer of high performance thermoplastic corrugated pipe, providing a comprehensive suite of water management products for use in schools. Founded in 1966, ADS operates two manufacturing plants and 3 distribution centers in CA.  It is the nation's largest consumer of recycled HDPE material.
Advance GeoEnvironmental, Inc.
Booth 423
Advanced GeoEnvironmental, Inc. (AGE) is an Employee-owned environmental consulting firm specializing in site assessments, site remediation, stormwater, industrial hygiene, asbestos, lead-based paint and mold services. AGE provides quality services to a wide variety of clients, both public and private, including over two dozen school districts. Call for a free quote.
American Modular Systems / Gen7 Schools
Premier Sponsor
Booth 109
AMS is dedicated to delivering healthy schools, and Gen7 represents the state-of-the-art in green classroom environments. Benefiting both the planet and our children, Gen7 incorporates the cleanest building materials available and the latest technological advancements to provide a complete green solution.
Amerimacs
Booth 426
Amerimacs offers a unique set of environmentally responsible managed print services (MPS) to our business and public sector clients, caring for all of their printer-related needs by providing enterprise-wide print-centric hardware and support
APOC Roof Systems
Booth 115
APOC provides schools, municipality and construction contractors a variety of roofing, waterproofing, and restoration systems that maximize productivity, energy efficiency and budgetary compliance. From repair and restoration to new construction applications, APOC delivers quality, performance, and integrity. Over 25 years of successful service to the School districts of California.
APT - Advanced Polymer Technology
Booth 304
APT is a global leader in recreational and industrial surfaces, with two ISO 9001 and 14001 certified manufacturing facilities. APT is continuously finding innovative ways to maintain practices that are friendly to our customers and the environment, and utilize materials that are renewable and recyclable in our systems.
ASSA ABLOY Door Security Solutions
Booth 307
ASSA ABLOY is the global leader in door opening solutions, representing leading door and hardware brands. Our goal is to help facilities improve all aspects of perimeter and doorway security, life-safety, sustainability and design.
Associated of LA/Watt stopper
Booth 104
Associated of Los Angeles is a full line Electrical Stocking Distributor, serving Southern California. In our local warehouse we stock, a complete line of Watt Stopper's Quality Lighting Control Products, Large Occupancy Sensor Selection, Power Packs and Lighting Panel Controls, for Commercial, Residential, and School Projects. For same day delivery, give Associated of Los Angeles a call.
Bard / Geary Pacific Supply
Booth 105
Geary Pacific Corporation is an HVAC distributor serving the Western United States since 1961.  We have 25 locations in 6 states.  We distribute Bard Manufacturing Wall Mount HVAC equipment for the Modular Building Industry and specialize in HVAC design and comfort for School Facilities.
BASE Energy, Inc.
Ballroom B,  Oct 30th only
BASE provides a diverse array of services to our wide variety of customers which include but is not limited to energy and water assessments, design reviews for energy efficiency, benchmarking, energy measurement and verification, retro-commissioning, strategic energy planning, project/program management, etc.
Bernards
Coffee Sponsor
A nationally-ranked, multidisciplinary builder, Bernards delivers comprehensive construction services to school districts, colleges, universities, housing developers, corporations, healthcare organizations, and government agencies. An early adopter of sustainable practices, Bernards implements LEED®, CHPS, and Cal Green goals in efficient and cost-effective ways to maximize well-being with minimal impact to the environment.
Bright Footprint
Booth 125
Bright Footprint is a energy efficiency company from planning a complete energy retrofit to Final site net zero. We design, supply, and install LED, Hvac, and software management, renewable energy solutions. Bright Footprint understands the Proposition 39 process. We can aid schools to complete the rebate process, and bridge financing.
Busch Systems
Recycle Bin Sponsor
Busch Systems is North America's leading manufacturer of recycling, waste and composting containers. Since 1985, Busch Systems has led the way with innovative container designs and develops more new, molded recycling containers per year than all other manufacturers combined; all proudly made in North America and 100% recyclable.
CalCERTS, Inc.
Booth 302
In 2003 CalCERTS, Inc. was approved by the California Energy Commission (CEC) to become a Home Energy Rating System (HERS) Provider. We are a private organization that provides service, support, training and certification to HERS Raters. We advocate for the Rater community on state regulations & advise on the development & design of new standards/regulations. We are an ANSI/IREC accredited training program.

California Comfort Systems USA
Booth 126
Our vision is to be widely recognized as the premier provider of business solutions addressing workplace comfort, environment and energy services. Premier means being recognized by:
• Our team members as providing a world-class rewarding place to work and grow.
• Our clients as providing the best quality, value-enhancing solutions.

California Conservation Corps - Energy Corps
Booth 414
The CCC's Energy Corps has been assisting schools and state agencies statewide in saving both energy and money while providing work experience and training for young adults and veterans; working in partnership with state agencies, utility companies, and energy-efficiency firms to assist in Conduct Energy Opportunity Surveys and Energy Retrofit.

California Department of Pesticide Regulation
Booth 417
The Department of Pesticide Regulation (DPR) School and Child Care IPM program protects human health and the environment by fostering reduced-risk pest management at school and child care facilities through Integrated Pest Management (IPM), and by providing training and resources to ensure success!
California Energy Commission
Booth 232
The California Clean Energy Jobs Act (Prop. 39) allocates projected revenue for five fiscal years, beginning with fiscal year 2013-14. Under the initiative, roughly up to $550 million annually is available for appropriation by the Legislature for eligible projects to improve energy efficiency and expand clean energy generation in schools
California Green Ribbon Schools
Booth 317
California Green Ribbon Schools (CA-GRS) is State Superintendent of Public Instruction Tom Torlakson's initiative recognizing excellence in sustainability education, health, and environmental stewardship. CA-GRS is the state-level award for U.S. Department of Education Green Ribbon Schools (ED-GRS), launched by Secretary Arne Duncan in 2011.
California Hot Water Supply
Booth 420
Factory Authorized Stocking Distributor for Raypak, Lochinvar, Taco, Amerivent, EasyFlex USA, Blue Ribbon and more! We are available 24/7! We stock boilers, tanks, tube bundles, pumps and parts. Contact our office for more information.
California School Employees Assosiation
Booth 424
The California School Employees Association is the largest classified school employees union in the United States, representing more than 225,000 school support staff throughout California. We are proud to be a part of the educational team that is working toward restoring the California Dream through Education.
CalRecycle
Technology Showcase Sponsor
Booth 117
CalRecycle's Tire-Derived Products (TDPs) program provides presentations and information about various products made from California scrap tire rubber. Stop by our booth to view the broad range of recycled-content products including rooftops sealants, permeable outdoor surfacing, wheel stops, playground surfacing, ADA transition ramps, indoor flooring, moisture barriers, athletic field systems and many more that align with Prop 39, CASH and CHPS project applications! CalRecycle grants are available to public schools for TDPs as well as Rubberized Pavement and Tire-Derived Aggregate.
Capitol Energy Systems
Booth 210
Capitol Energy Systems has developed an affordable wireless energy management system for your HVAC units. Our technology uses your wireless network to allow you to monitor and control from any computer with internet access. Our system also alerts you of maintenance issues to allow you to diagnose and repair problems.
Cenergetix
Booth 128
Cenergetix integrates cost effective, product agnostic, LED lighting solutions qualified for all incentive programs, ensuring facilities reduce operating expenses and maximize ROI. Team Cenergetix has 40+ years of experience in energy efficiency. We are Solutions Oriented, Efficiency Driven, and use products Made in the USA, DLC or Energy Star Qualified.
Certainteed Gypsum
Booth 415
Certainteed corp. is a company that concentrates on being a leader in innovative gypsum products. Specifically a gypsum board that actively cleans indoor air by absorbing formaldehyde. This product is known as AirRenew.
Cireon
Booth 406
Cireon domestically manufactures the highest quality commercial solid state lighting. We've placed 100% of our proprietary componentry with US manufacturers, and we're one of the first companies to offer an LED product. We know the needs of our customers and always deliver the absolute best engineered products and customer service!
Collaborative for High Performance Schools/CHPS PreFAB
Booth 112
CHPS has defined healthy, high performance schools through best practices and the CHPS Criteria since its inception; and for modular classrooms for almost a decade. CHPS is pleased to announce the updating of the CHPS PreFAB Criteria thanks to the generous support of American Modular Systems and Bard Manufacturing Company.
Comac Hand Dryers
Booth 430
We are proud to introduce the only intelligent hand dryer, the i-BLAST which will save you at least 50% of your maintenance cost. Our hand dryers are covered by a 10 year warranty and are universal voltage.
CPI Daylighting
Booth 101
CPI Daylighting pioneered the first use of polycarbonate translucent panel systems for architectural applications more than 30 years ago. Constant innovation and progressive development have solidified our role as the industry leader in quality daylighting and cladding solutions for various fields
CULTEC, Inc.
Booth 102
CULTEC subsurface stormwater management chamber systems provide solutions for commercial and residential applications by offering chamber sizes from 8.5" – 48" high. Clients have the potential to earn up to 22 LEED credits. For ease of design, CULTEC Contactor® & Recharger® Stormwater Chambers are modeled in popular stormwater routing programs and a free HydroCAD® CULTEC edition is available.
Cyber Rain by Galcon
Booth 305
The Cyber-Rain Sprinkler Controller adjusts watering levels based on local weather conditions reducing both water usage and water runoff.  It links wirelessly to the internet and your home PC with a very easy-to-use interface. Using Cyber-Rain, homeowners can save an average of 36% of their monthly water usage.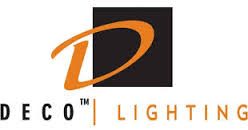 Deco Lighting
Booth 208
Deco Lighting is a leading provider of innovative lighting fixtures and systems for the commercial, municipal, and utility markets. Continually winning industry awards and patents for their unique US-made products and designs, Deco Lighting utilizes the most advanced lighting technologies to improve lighting quality, increase efficiency, and sustain the environment.
Division of the State Architect
Booth 315
The Division of the State Architect provides design and construction oversight for K–12 schools, community colleges, and various other state-owned and leased facilities. The Division also develops accessibility, structural safety, and historical building codes and standards utilized in various public and private buildings throughout the State of California.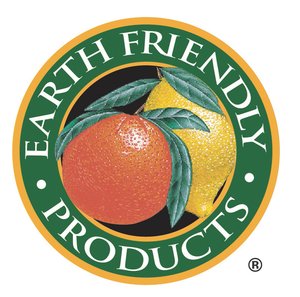 Earth Friendly Products
Booth 222
ECOS PRO by Earth Friendly Products is a commercial line of over 70 RTUs & concentrated formulas sold through distribution. Our naturally derived, readily biodegradable hard working cleaners are perfect for employers concerned about worker safety & indoor air quality. We are partnered w/EPAs Safer Choice and USDAs BioPreferred program.
EcoGreen Solutions, Inc.
Booth 215
EcoGreen Solutions is the premier LED specialist in the energy efficiency market today! Our focus is to maximize our customer's return on investment (ROI) through a full service turnkey retro-fit process utilizing quality, tested and warranted products coupled with all utility and government incentives available. By capitalizing on these incentives we have seen ROI's range from 6 months or less to 5 years based on product, hours of operation and current energy costs.
Eco'Me
Booth 202
Eco' Me is a line of powerful and effective natural cleaning products. Our products are Earth Friendly and Family Safe. We do not use toxic preservatives, phosphates, sulfates, phthalates, synthetic fragrances or dyes. Our products are food grade and plant based. Eco'Me is made in the USA

Electro Industries/GaugeTech
Booth 100
Electro Industries/GaugeTech (EIG), technology leader in power and energy metering, provides highly accurate, advanced monitors who's Ethernet and WiFi communication support remote monitoring of power quality and all energy parameters.
ELKAY
Booth 226
Looking for a green solution for refreshing visitors and reducing bulky plastic bottle waste? Fewer bottles means less frequent maintenance runs, and fewer pick-ups bound for landfills.
Elkay – leading manufacturer of water coolers, drinking fountains and the award-winning EZH2O rapid-fill water bottle filling stations - can help. An innovative leader in stainless steel sinks, faucets, and foodservice fixtures for over 95 years, Elkay is also among the largest U.S. cabinetmakers.
Enovative
Booth 233
Enovative provides demand controlled hot water recirculation systems for residential and multi-unit commercial buildings that save both water and energy.  Currently, under the So Cal Gas "On-Demand Efficiency" program, student dorms and other campus housing can have our system installed at no cost.
Enphase Energy
Booth 306
Enphase Energy delivers microinverter technology for the solar industry that increases energy production, simplifies design and installation, improves system uptime and reliability, reduces fire safety risk and provides a platform for intelligent energy management.  Our semiconductor-based microinverter solution brings a systems-based, high technology approach to solar energy generation.


Epic Metals
Booth 108
EPIC Metals is the architectural choice for structural roof and floor deck ceiling systems. Our product lines address various appearance options, uncluttered long spans up to 55 feet, interior acoustical control, and green building features. Toris®, Wideck®, Archdeck®, and Envista® offer architectural features to enhance any project.
Excel Dryer Inc.
Booth 300
Excel Dryer, Inc. is a family-owned and operated small business that has been manufacturing the finest American-made hand dryers for over 50 years and the only ones that are Made In USA Certified®, featuring the original, patented, high-speed, energy-efficient XLERATOR® Hand Dryers.
Ferguson Enterprises, Inc.
Booth 331
Ferguson Enterprises, Inc. is a proud Distributor of HVAC products and services. Ferguson currently offers Day & Night®, Trane, Ruud and Fujitsu brands of equipment. Our focus is commercial products, ductless air conditioning systems, VRF variable refrigerant flow systems; all specifically designed to help school districts lower monthly energy costs.
Five Star Turf, Inc.
Booth 400
Five Star Turf professionally installs synthetic grass for commercial and municipal applications, saving millions of gallons of water annually. Our low maintenance alternative to natural grass pays for itself by drastically reducing water usage and maintenance costs. Our turf installations typically deliver a 300% or greater return on investment.
Forbo Flooring Systems
Booth 200
Forbo Flooring's new Marmoleum collection is comprised of over 170 stunning colors, including the new Concrete design. Made from natural, renewable ingredients, Marmoleum is USDA Certified 100% biobased and features naturally inherent antimicrobial and antistatic properties. Marmoleum's Topshield 2 finish provides occupancy-ready installation and exceptional performance against soiling, staining, scratching and scuffing.
Fuelmaster/Syn-Tech Systems, Inc.
Booth 224
FUELMASTER provides the hardware and software to manage and control access to fuel products. Access may be by credit, fleet or smartcard, as well as read/write keys and RF/tag equipment. Fuelmaster's rugged construction and modular design ensure durability and ease of maintenance.
Geothermal Supply Company
Booth 127
Geothermal Supply Company is a nationwide distributor of Geothermal Pipe, Fittings, Vaults, Pump Stations, and Fabrication. Geothermal Supply Company is your one stop shop for all your geothermal needs.
Gonneville Inc.
Booth 320
For the past 30 years Gonneville Inc., a certified DVBE/SDVOSB, has provided powerful solutions to Federal, State, and Local Governments through GSA, CMAS and TXMAS contracts. Gonneville, known for its verifiably outstanding customer service, provides quality LED products and power generation equipment. We are the experts. Experience the Gonneville difference.
GovDeals, Inc.
Booth 332
GovDeals, Inc. provides online auction services to government agencies to sell their surplus vehicles, equipment and other items online.
GreenFan, Inc.
Booth 308
GreenFan, Inc manufactures and installs the energy saving device called GreenFan®.  GreenFan is used in schools to save energy heating and cooling the interior space. GreenFan® is in rebate programs for PG&E, SDG&E, and NorthWestern Energy.  See how your school can save money and help the environment.
Greenfields Outdoor Fitness
Booth 221
Greenfields Outdoor Fitness offers a multitude of options to cater to the unique needs of schools and community colleges throughout the United States and Canada. Outdoor fitness zones are bringing free fitness to the public and making our towns and cities healthier and happier places to live.
Green Mantis Energy Solutions
Booth 401
Green Mantis Energy Solutions specializes in the business of energy efficiency through sales of LED lighting and customized installation since 2009. We provide value driven services, brand names, and great support with a management team that you can trust. Our company is built on quality, reliability, and honesty.

GrowthPoint Structures
Coffee Sponsor
GrowthPoint Structures offer an affordable, ultra-green modular building solution.  The energy efficient and cost-effective classrooms are 2-3 times more affordable than the competition, take 50% less time to construct and exceed specific CHPS and LEED Platinum standards by 180%.
HydroPoint Data Systems
Booth 214
HydroPoint, the makers of WeatherTRAK, the most complete and effective smart irrigation management system proven in over 25 independent studies helping commercial, government, education, and home communities maximize water savings, reduce operating costs, and minimize risk since 2002 www.hydropoint.com.

Independent Commissioning Consulting
Booth 330
ICC is a highly successful Building Commissioning & Energy Modeling Company with over 25 years of experience in the A/E/C industry, saving building owners energy costs and providing assurance your facilities are designed, constructed, and operated in accordance with the owner's expectations.


Johnson Window Films
Booth 435
Johnson Window Film manufactures high quality, American Made films to protect buildings, homes and cars. We offer a full line of solar, security, graffiti, automotive and specialty/decorative films.
Keep California Beautiful
Awards Sponsor
Booth 301
Keep California Beautiful is the State Affiliate for Keep America Beautiful and focused on School and Business recycling programs to support California State Goal of obtaining 75% of our waste material recycled or diverted from our landfills by the year 2020.
Knorr Systems, Inc.
Booth 325
Knorr Systems has specialized in providing energy-efficiency solutions for California's institutional swimming pools since 1978. We have successfully implemented thousands of energy-efficiency projects that not only save California's schools millions of dollars of expenses, but also optimize operation and extend equipment life. Knorr Systems knows pools!
Laplace Systems, Inc.
Booth 411
Laplace Systems, Inc. develops and distributes innovative, state-of-the-art science and technology software products throughout the world. We specialize in applications related to renewable energy, including solar photovoltaic (PV) monitoring and display systems as well as software for PV design and power generation simulations.
LD Products, Inc.
Booth 116
LD Products is an e-commerce retailer of office and printing supplies with an emphasis on green alternatives.
LED Living Technology
Technology Showcase Sponsor
Booth 124
With more than 2 decades of experience in LED application-specific design and manufacturing, LED Living Technology understands the rapid advancement of lighting science and is committed to meeting and exceeding all industry standards as a leader in the lighting revolution. LED Living Technology provides cutting-edge and sustainable lighting solutions at affordable prices.


Lennox Industries
Booth 207
A leader in HVAC manufacturing for more than 120 years.


Lighting Resources, LLC
Booth 407
Lighting Resources recycles waste products in the following categories, offering nationwide capabilities with localized service:
Fluorescent and HID Lamps - PCB and Non-PCB Ballasts - Batteries
Electronic Devices and Components - Mercury Devices (thermometers, thermostats, switches, etc.) Tritium Exit Signs - Smoke Detectors
Lighting Technology Services, Inc.
Booth 408
LTS is a full-service lighting management company providing intelligent lighting solutions to the educational, commercial, industrial, retail, institutional, and government marketplace.
LTS specializes in efficiency retrofits, controls, maintenance and quality upgrades.  LTS supports our clients with consultation, design, specification, product, installation, commissioning and service to meet all their needs.


Linmore Led Labs
Booth 230
Ultra Value: The Linmore LED Labs ultra-value proposition is:
Maximum Foot Candles per Watt of Energy: The ultimate lighting ratio!
   Minimum Watts per Square Foot
   Maximum Longevity
   Maximum Warranty


Lunera
Booth 327
Lunera Lighting, an innovative technology leader, delivers LED solutions that are simple to install, reliable to operate, and valuable to own. Lunera designs and markets high performance commercial LED lamps that obsolete traditional lighting technologies including CFLs, metal halides, and high-pressure sodium lamps.
Matting By Design
Booth 220
Matting By Design manufactures custom-designed floor matting with the trademark pink and blue breathable backing. Every product is loose-lay, individually handcrafted, and unlimited in size and shape. We also offer eco-friendly products in the form of recycled content and recyclable!
MaxLite
Booth 103
An ENERGY STAR® Partner of the Year in 2014 and 2015, MaxLite is proud to offer the MaxLED® brand, an extensive line of indoor and outdoor lighting fixtures featuring innovative LED luminaires and lamps using
Mitsubishi Electric Cooling & Heating
Booth 123
Mitsubishi's City Multi VRF allows for a modular solution for Schools to address classroom environment needs efficiently and in a cost-effective manner. Greater comfort and efficiency, and quieter operation, is achieved by using variable speed motors, and simultaneous cooling & heating within a single system.
MHT Lighting
BAG SPONSOR
Booth 331
MHT Lighting has been manufacturing energy efficient lighting in the USA for over a decade.  Our approach has been to supply quality lighting that exceeds the performance and lifespan of other products on the market.  Proven projects include data centers, offices, schools, universities, municipalities, US Government and military bases worldwide.
mnmMOD
Booth 231
mnmMOD is the future of building. It is a net-zero energy paneling system that replaces wood framing. It is more affordable, more durable, more sustainable, and far better for your health than traditional wood construction. With mnmMOD the design possibilities are unlimited while the benefits are undeniable.
MoeWorks, LLC
Booth 303
MoeWorks is the creator of LittleMoe, low moisture commercial carpet cleaning equipment and related supplies for schools.
Mohawk Group
Booth 316
Mohawk makes it work. Mohawk is all about choice. As the world's leading manufacturer of quality flooring, we offer highly reputable brands with nearly limitless possibilities. Our commercial brands create the perfect education flooring solution at all price points. Whichever you choose, you can count on industry-leading style, top performance, superior sustainability.
NanaWall Systems, Inc.
Booth 217
NanaWall® opening glass wall systems combine energy efficient weather resistance with the option for an indoor-outdoor classroom environment and maximum classroom functionality.  Independent studies show improvements in test scores, attendance, and general health in classrooms that provide plenty of natural light, ventilation, and access to outdoor areas.
Pestec
Booth 419
Pestec provides pest control and certified Integrated Pest Management (IPM) services. We are innovators and true experts in long-term solutions for structural pest management and  focus on preventing future pest infestation by applying various mechanical, biological, chemical, and educational methods.
Philips Lighting
Booth 314
As the largest manufacturer of lighting in the world, Philips Lighting is dedicated to the advancement of LED technologies throughout California schools, community colleges, higher education, municipal and other agencies. Philips is the leading provider of LED luminaires and control solutions as well as iconic color changing technology transforming how lighting is used to enhance the human experience where people live and work.
PREPPS
Booth 429
PREPPS is an energy efficiency program administered by Southern California Gas Company. This program offers public K-12 schools, and private Pre-K - 12, colleges, universities, trade/technical schools and other private institutions of learning a variety of services and incentives designed to improve the energy performance of school facilities.
Pure Water Technology
Booth 234
#1 Manufacturer for point of use water purification systems for businesses.
SASE Company, Inc
Booth 309
SASE Signature Floor Systems is the only complete turn key system in the industry for finished concrete flooring. SASE Signature encompasses specification assistance, field support, roll out assistance, fully approved applicators along with unrivaled SASE support.
SHARP
Booth 432
From first devices to LCD TVs, Sharp has over 40 years of experience with LED technology and its influence on visual performance. Sharp LED lighting solutions are assembled right here in the USA, with centrally located distribution systems to ensure superior responsiveness.
Sigler Wholesale Distributors
Technology Showcase Sponsor
Booth 118
Russell Sigler Inc. is a commercial HVAC distributor with branch locations in both Northern and Southern California that offers a comprehensive range of system solutions for Commercial buildings and K-12 School Market. Sigler offers Carrier and Mitsubishi products along with several ancillary products. Through a single commercial sales channel, Sigler Commercial offers packaged rooftops, chillers, condensing units, Variable Refrigerant Flow (VRF), air-cooled condensers, water source heat pumps, modular/custom air handlers, and split DX systems
Silver Creek Industries, Inc.
Booth 201
Silver Creek Industries designs and builds high quality, high performance, and cost-effective DSA approved school buildings, including the sky™ available as a NZE building.
SmartOne, Inc.
Booth 216
A Women owned company dedicated in preserving our Natural Resources and optimizing our Natural Energy utilizing Solar, Hydrogen, Wind & Water Conservation.
Our Future is NOW! Join to make it better, TODAY!
SmartWatt Energy, Inc.
Booth 422
SmartWatt Energy is a unique energy-efficiency firm that provides turnkey solutions for K-12 schools & colleges with absolute transparency to project progress, management, & energy savings. Our energy-efficiency and clean energy projects meet the highest engineering standards, while our innovative project management makes the upgrade process easy for our customers.
So Cal Gas
Booth 204
Southern California Gas Company (SoCalGas) has been delivering clean, safe and reliable natural gas to its customers for more than 140 years. It is the nation's largest natural gas distribution utility, providing safe and reliable energy to 20.9 million consumers through 5.8 million meters in more than 500 communities.
Solar Art Window Film
Booth 310
Window Film Installations
Solar Art has been the premier window tinting company in SoCal for 30 years. In an industry where many film companies "come and go" we are committed to service our customers' needs today and tomorrow. We pride ourselves on giving our customers the best products available and the best service.
SOLID California - Broad USA
Booth 135
ESCo Solar Projects for heating & cooling (just pay for the delivered energy - no customer investment) SOLID California, Inc. offers sales & ESCo projects of large heating and cooling systems using solar thermal as renewable heat source. SOLID has participated in many of the largest solar thermal projects in the USA over the last ten years, e.g.:PepsiCo/Gatorade, Scottsdale Unified School District and Hyatt.
Southern California Edison Energy Education Center
Booth 106
Southern California Edison's Energy Education Centers (EECs) in Irwindale and Tulare offers the latest in state-of-the art resources to instruct and demonstrate to our customers how to make better energy decisions for their homes and businesses.
Superior Graffiti Solutions
Booth 235
Superior Graffiti Solutions is committed to providing solutions that enhance our communities. We provide solutions to reduce the impact and cost of graffiti. 
Superior Graffiti Solutions: Abate; Protect; Beautify; Reduce costs; and Reduce the Impact of Graffiti with Eco-Friendly products.
Steril-Aire
Booth 335
Steril-Aire's high output UVC for HVAC™ systems use germicidal ultraviolet (GUV) irradiation to improve indoor air quality and HVAC system efficiency.
• Proven to lower HVAC energy consumption
• Improves Indoor Air Quality (IAQ)
• Cuts maintenance costs
• Optimizes HVAC performance
• Neutralizes mold, mildew, virus & bacteria
Tersano, Inc.
Booth 334
With the needs of our customers in mind, Tersano designed the lotus® PRO system with the most advanced innovative technology, providing a natural and safer solution for all cleaning needs and applications. Tersano uses highest standards with all of our products and lotus® PRO exceeds specific regulations in our industry.
Time Warner Cable Business Class
Booth 333
Time Warner Cable Business Class offers a full complement of business communications tools to small, medium and enterprise-sized companies under its Time Warner Cable Business Class brand. Its Internet, voice, television, network and cloud services are enhanced by award-winning customer service and local support teams.
Tremco Roofing & Building Maintenance
Technology Showcase Sponsor
Booth 321
Tremco has provided Roofing an Weatherproofing Peace of Mind for over 70 years. Tremco is committed towards quality products and services to the roofing industry.
United Storm Water, Inc.
Booth 121
United Storm Water, Inc., is a pioneer in storm water remediation/ management services exhibiting an outstanding level of technical experience, physical resources, and innovative solutions. Using advanced storm water management technologies, United aids its customers in protecting vital resources & reducing the amount of contaminants entering waterways through storm drains.
U.S. EPA - Region 9
Booth 416
Take action to improve children's health! EPA's comprehensive schools program offers all the resources you need to establish, maintain, or enhance a school environmental health program.
Virco, Inc.
Booth 211
As America's leading manufacturer and supplier of classroom furniture and equipment, Virco brings you best-selling ZUMA® models, traditional chairs and desks, and technology-ready TEXT™ tables, among our many product offerings. Hundreds of Virco models are Greenguard® certified. If you're faced with a major FF&E purchasing project, check out Virco's stress-free PlanSCAPE® service!
Western Colloid
Booth 131
Manufacturer of water-based "Fluid Applied Reinforced Roofing" designed to indefinitely extend the life of worn or aging low slope roofs.  We manufacture energy saving "Cool Roof" reflective coatings that meet "Energy Star" and California "Title 24" standards. Also a leading manufacturer of premium, Seal Coat products and pavement maintenance systems.
Willdan
Booth 404
Willdan is a recognized leader in Engineering, Procurement and Turn-Key Installation of Energy Efficiency Solutions for K-12 Schools, Community Colleges and Universities. We have had considerable success rejuvenating Aquatic facilities, improving the air and water quality while REDUCING operating budgets. In every project, Willdan brings significant incentive funding for implementation.
Wholer USA Inc
Booth 434
For over 80 years, the name Wöhler has been a synonym for quality and progressive innovations in the field of measuring instruments, visual inspection systems and cleaning equipment for heating, ventilation, plumbing, chimney sweep, non-destructive testing, and facility management applications.
Zurn Industries, LLC
Booth 203
Zurn Engineered Water Solutions® is a recognized leader in commercial, municipal, and industrial markets. Zurn manufactures the largest breadth of engineered water solutions in the industry, including a wide spectrum of sustainable plumbing products. Zurn delivers total building solutions for new construction and retrofit applications that enhance any building's environment.