Exhibitor Profiles
Advanced Energy Products
Booth 505
Advanced Energy Products, is a wholesale distributor of energy efficient building products and is a DGS certified small business (SB# 40157). AEP currently has 15 CMAS contract awards and works with many organizations, government agencies, and utilities throughout California providing lighting, HVAC, plumbing, appliances and many other product offerings.
APOC
Booth 101
APOC provides schools, municipalities and construction contractors with roofing, waterproofing and restoration systems that maximize productivity, energy efficiency and budgetary compliance.  From repair and restoration to new construction applications, APOC delivers quality, performance and integrity. Over 25 years of successful service to California School districts. Visit www.apoc.com or call 1-800-562-5669
Aqua Cents Water Management
Booth 112
NEW patented technology brings proven benefits of organic hydrogels to existing turf. Aqua Cents Water Management, using Aqua Cents Injection technology, delivers 50% water-savings to existing turf.  Aqua Cents' ability for repeated absorption and release, for sustained periods of 5-7 years, provides cost-savings of up to 50% with attractive ROIs
ASSA ABLOY
Booth 200
ASSA ABLOY is committed to providing products and services that are environmentally sound throughout the entire production process and product lifecycle. Our unconditional aim is to make sustainability a central part of our business and culture, but even more importantly is the job of integrating sustainability into our business strategy.
Bio-Pave Products, LLC
Booth 110
Blue Ridge Technologies
Auto 50
Blue Ridge Technologies designs and manufacturers proven energy management solutions with a focus on Unified Lighting Controls that complete the Building Automation System. Our unique approach, delivered through local controls experts, leverages the existing infrastructure and features a wide-open platform that provides unparalleled versatility and responsiveness to the end user.
Board of Equalization
Booth 404
We are committed to strengthening California communities. We partner with businesses, large and small, to improve our roads and our schools, to invest in law enforcement and our environment, and to provide access to other critical services. The BOE is vital to maintaining the economic health of our state.




BYD
Welcome Reception Sponsor
Auto 70 and Bus
www.byd.com/na
BYD is a global technology company that manufactures zero emission, battery electric vehicles: bus and coach; medium duty delivery trucks; Class 8 trucks for goods movement; refuse trucks; and forklifts.  BYD also manufactures solar panels, battery storage solutions, and LED lighting.
California Building Standards
Booth 210

California Energy Commission
Booth 211
The Energy Commission is the state's primary energy policy and planning agency. This agency is committed to reducing energy costs and environmental impacts, in part by:
+ Advancing alternative fuels & renewables
+ Educational outreach
+ Forecasting energy use
+ Planning for energy emergencies
+ Promoting conservation/efficiency
+ Supporting research
California Housing and Developing Community
Booth 208
California Infrastructure and Economic Development Bank (IBank)
Booth 102
The State of California Infrastructure and Economic Development Bank (IBank) finances public infrastructure and private development that contribute to a strong economy in California communities. IBank has broad authority to issue tax-exempt and taxable revenue bonds, provide financing to public agencies, provide credit enhancements, and leverage State and Federal funds.
California Prison Industry Authority
Booth 403
CalRecycle
Booth 714
CARE-Carpet America Recovery Effort
Booth 707
Carpet America Recovery Effort (CARE) advances market-based solutions that increase landfill diversion and recycling of post-consumer carpet and encourage design for recyclability. CARE administers the California Carpet Stewardship Program, which is charged with meeting the requirements for carpet recycling set by California law AB 2398 and managed by CalRecycle.




Cascadia Windows and Doors
Booth 207
www.cascadiawindows.com
Cascadia Windows Ltd. has established itself as the North American industry leader in energy efficient fiberglass construction product innovation and manufacturing. Cascadia specializes in windows, doors and cladding support systems. Our products vastly increase a building's energy efficiency, allowing us to be leaders in innovating "green" building products.

Collins Electrical Co., Inc.
Booth 104
(CECI) is one of the top electrical construction and engineering firms in Northern California. As an IBEW Union contractor, CECI upholds a long-term reputation for unmatched quality and excellence in design, construction and project management since 1928. Collins has been helping our customers with energy efficiency and renewables for years. 
ComfortLighting Inc.
Booth 108
www.ComfortLighting.net
ComfortLighting manufactures high performance commercial and industrial markets LED lights. The national footprint is through major distributors.
LED lights last 40 years saving energy and advancing the Greening revolution. ComfortLighting , making it possible for Everyone to  save energy just one bulb at a time. Take advantage of ComfortLighting's support
Complete Business Systems
Booth 215
www.completek-12.com
Complete Business Systems has been serving schools for over 30 years. Our goal is to provide you with exceptional customer service and high quality products with discount prices! Our products include Duplicators, Ellison Die Cuts, Laminators, Epson Products, and Survival Products.
DANNAR
Auto 80
DANNAR is an Original Equipment Manufacturer of a mobile, off-road energy platform for governmental fleets. The Mobile Power Station® is a revolutionary, multi-purpose electric vehicle that provides powerful versatility to work year round in all areas of infrastructure maintenance, rapid response to emergency situations, and supplemental off-grid power when needed.
Department of General Services
Booth Auto 40
The Office of Fleet and Asset Management (OFAM) provides general oversight of the state vehicle fleet and compliance with environmental policy. In addition, OFAM provides rental cars to support state transportation needs; manages state parking facilities; oversees reutilization and disposal of surplus property and manages the state's travel planning programs.
Department of Motor Vehicles
Booth 400
The California Department of Motor Vehicles (DMV) administers vehicle operations policy, for more than 33 million citizens, and the commercial vehicle industry.  Operations include; the administration of licensing, registration and vehicle titling. The department employs more than 9,000 staff, with over 4,500 employees at field office locations throughout the state.
DESIGN ENERGY GROUP
Booth 700
PG&E Trade Pros, we visit commercial facilities and show them how to save between 55%-92% on their lighting bills and how to attract and/or keep key employees with Electric powered automobiles.
Eco Energy International, LLC
Booth 605
Applying our technologies to Municipal Solid Wastes produces renewable hydrogen from the organic materials. Thus these materials are not landfi lled nor producing harmful greenhouse gases. The result is a Total Recovery Facility that produces renewable
energy while reducing the carbon footprint and dependence on landfi lls, all at a profi t.
Electrick Motorsports
Booth 400
Electrick Motorsports specializes in the sales, service, parts and rentals of electric and gas utility vehicles. We are a factory authorized dealer for E-Z-GO and Cushman vehicles and CMAS and GSA contract holder.


Energy Focus
Technology Showcase Sponsor
Booth 500
www.energyfocus.com
Energy Focus, Inc. is a leading innovator of energy efficient LED lighting technologies. Our LED products are the first and so far only UL-verified low-flicker (<1%) on the market, providing improved safety and health benefits.  Our reliable, high-quality LEDs are scientifically-tested and military-proven to reduce maintenance costs and save energy.
EV Perks
Booth 709
EVPerks.com
It pays to drive electric! EV Shoppers and Drivers receive discounts on products, goods, services, food, lodging, entertainment and more. EV Drivers also receive perks for EV charging on select EVSE networks.
Fiat Chrysler Automobiles
Auto 60
Choosing an FCA Fleet vehicle means access to a full-service commercial and Government vehicle lineup, a dedicated support system of in-field technicians, a business relations team and exclusive member incentives and discounts. For all your small and large fleet needs, its better with FCA Fleet on your side.
General Motors
Auto 30
At General Motors Fleet, we promise to deliver on three pillars:
- Great Products, Innovative Business
- Solutions and an
- Exceptional Customer Experience

GovDeals, Inc
Booth 510
GovDeals.com is the leading provider in online government surplus auctions. All state and local governments are welcome to use our services to auction surplus in the smartest, most efficient way possible!


Green Power Partners
Technology Showcase Sponsor
Booth 800
www.gpp.energy
Green Power Partners (GPP) is commercially launching the latest green, renewable energy technology. Our generators service needs ranging from 60kW to 50mW. Our Power Purchase agreement delivers constant baseload power at a fixed, highly competitive rate. We handle delivery, installation, maintenance, and are fully grid compatible or offer grid independence.




High Sierra Showerheads
Booth 705
www.highsierrashowerheads.com
High Sierra Showerheads is a California based manufacturer of water and energy conservation shower heads.  Unlike low flow shower heads that are weak and easily clog, our shower heads deliver a full and strong spray of large droplets that feel like higher flow and they do not clog.
INNOLED LIGHTING INC
Booth 706
We are Led Lighting leading manufacturer and Supplier in PG&E; excellence customer service Awards Company in Bay Area; WMBE Led Lighting company state certified. We offer wholesale prices for bulk orders and service all 50 states plus Canada and Mexico. We also offer rebate assistance and financing options.
Intech Mechanical Reliable Controls
Booth 811
Intech Mechanical Company, LLC. is a Minority Owned Company established in 1993 that is a full service Design, HVAC, Plumbing, Process Piping, Controls, Maintenance and Special Projects Mechanical Company.  Intech provides outstanding mechanical services to a variety of market sectors, providing Reliable Controls to support its Basic Energy Services market.
International Water Treatment & Scale Pro Inc.
Booth 209
Distributor of chemical free water treatment systems for cooling towers, boilers and closed loop heating/chilling.
Intermotive Vehicles Controls
Booth 303
www.lgs-group.com
Idle Reduction and anti theft modules that are vehicle specific and install without cutting wires.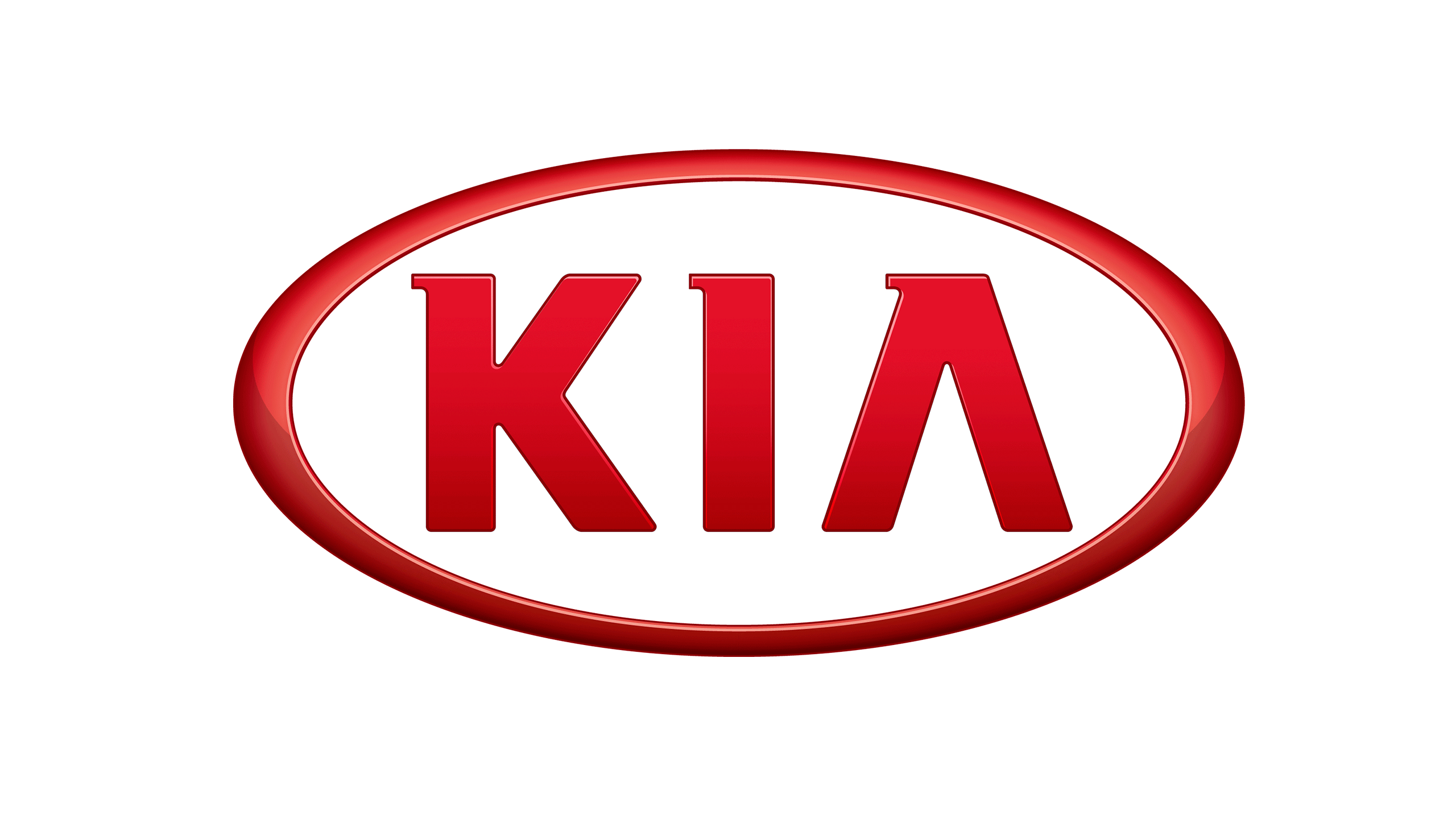 KIA Motors America
Auto 90
The gasoline combustion engine and the car as we know it are rapidly evolving.  Kia already offers several next-generation models that demonstrate its commitment to a lower carbon footprint, like the Optima Hybrid, Soul EV, Optima plug-in hybrid and the all-new dedicated hybrid crossover the 2017 Kia Niro.
Knorr Systems, Inc.
Booth 205
Knorr Systems, Inc has been recognized by leading utilities for designing and implementing more successful swimming pool energy projects than any other firm. Knorr Systems has assisted California's pool-owning public agencies in saving millions of kilowatt/hours, millions of therms and millions of dollars, while also improving operations. Knorr knows pools!
L&H Airco
Auto 50
L&H Airco is an independent company in northern & central California that utilizes technology, creative engineering and unequaled customer support to provide the optimum value for our customers' investments. We represent Alerton Controls, Seeley International Climate Wizard products, Blue Ridge Technologies Lighting and Secure Aire Air Purification products.
LED Living Technology
Booth 105
With over two decades of experience in LED application-specific design and manufacturing, LED Living Technology (LLT) understands the rapid advancement of lighting science, and is committed to meeting and exceeding all industry standards. LLT provides premium, cutting-edge, sustainable lighting solutions for everyday and custom applications. Designed and manufactured in Pennsylvania.
LED One Distribution
Booth 805
LED One Distribution, Inc is headquartered in Fremont, California with distribution warehouses across the United States including California and Georgia. These warehouses allow use to maximize our product stock and expedite delivery time. We obtain our products from reputable and reliable manufacturers throughout China.
Linmore LED
Booth 801
Ultra Value: The Linmore LED Labs ultra-value proposition is:
Maximum Foot Candles per Watt of Energy: The ultimate lighting ratio!
Minimum Watts per Square Foot
Maximum Longevity
Maximum Warranty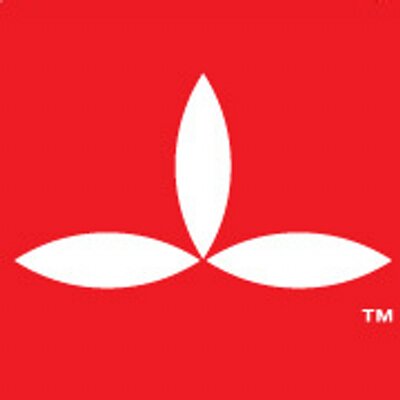 Magnation Water Technologies
Booth 300
www.RainlikeWater.com
Greener, denser and safer turf with 20% less water and fertilizers. Solve all hard water problems (mineral scale, flow, energy consumption, equipment longevity and maintenance expense) and maximum water productivity for irrigation. Magnation Water Technologies is the trusted leader in chemical-free water softening treatment with 10,000 installations since 2008.  Zero energy or maintenance required.
Mitsubishi Cooling & Heating
Booth 501
Mitsubishi Cooling & Heating provides variable capacity HVAC solutions for commercial, residential and industrial applications.
Multiforce Systems Corporation
Booth 401
Technology Showcase Sponosor
www.fuelforce.com
FuelForce® has been meeting the fuel management needs of State and Local Government agencies for over 35 years. Control your fuel from anywhere with our proven cloud based Fuelserve.net system. Visit the FuelForce® booth #401. Purchase FuelForce® through our new CMAS schedule. Contact us at 609-683-4242 or at www.fuelforce.com.
Nanawall Systems
Booth 100
www.NanaWall.com
NanaWall® opening glass wall systems combine energy efficient weather resistance with the option for an indoor-outdoor classroom environment and maximum classroom functionality. Independent studies show improvements in test scores, attendance, and general health in classrooms that provide plenty of natural light, ventilation, and access to outdoor areas.
NatureZway
Booth 114
NatureZway brand provides eco-friendly cleaning products that are produced from renewable and sustainable materials.  Our products offer the best value & provide superior functionality.  After disposal these products will leave minimal or no footprint on environment.
NDS
Booth 301
PrintOrPromo.com
NDS is your full-service provider for all branded items. From recycled and recyclable garments, giveaways to tents, banners, brochures, cards and more you can find the right product to meet your advertising needs.


PG&E
Booth 804
www.pge.com
PG&E offers integrated solutions for sustainable energy management that use your existing assets, leverage energy efficiency equipment, and reduce carbon footprints. For customers with variable cooling loads who are planning chiller replacements, energy management system (EMS) upgrades, retrofits or new construction, PG&E's Demand Response programs offer financial and technical support.
Powersmiths International Corp.
Booth 600
www.powersmiths.com
Powersmiths' customer-centric innovations support organizational sustainability initiatives. Our flexible power distribution and metering technologies deliver cost savings, energy savings, improved safety, and are fully supported to ensure that every project is a success.
Our Products: -Energy Efficient Transformers
-Configurable PDUs and RPPs
-Application-based Submetering, Building Data Integration and Reporting Solutions.
Prep And Save
Booth 213
Here at PrepAndSave.com, we strongly believe that we need to do more to help people prepare for unexpected disasters. We feature unique, specialized products to help our customers endure and survive in the event of an emergency.
Presidio Graduate School
Booth 813
www.presidio.edu/impact
Become the Solution! Learn the tools and build the network to help you make a difference in business and policy. Presidio Graduate School offers MBAs, MPAs, Dual Degrees and Certificates in Sustainable Management. Our metro and hybrid low-residency programs in Seattle or San Francisco work for every schedule.

Prosoco Inc.
Booth 304
www.prosoco.com
High-performance PROSOCO products are custom-formulated to maximize the durability of built structures while leaving a minimal impact on the environment. A leader in the industry since 1939, PROSOCO offers products to make building envelopes waterproof and airtight; harden and dustproof concrete floors; and clean, protect and restore masonry substrates.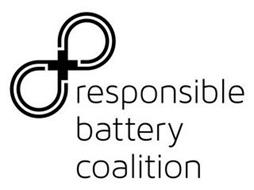 Responsible Battery Coalition
Welcome Sponsor
Booth 201
www.responsiblebatterycoalition.org
Advancing the responsible production, transport, sale, use, reuse, recycling, and resource recovery of transportation, industrial and stationary batteries and other energy storage devices.
Riso Products Of Sacramento
Booth 815
A 5 star rated Dealer for Riso Duplicators, Comcolor High Speed Printers and Copystar Copiers. A local small business for 27 years with a focus on service and customer needs.

SMUD
Champion Premium
Booth 701
As the nation's sixth-largest community-owned electric service provider, SMUD has provided low-cost, reliable electricity for about 70 years to Sacramento County. SMUD is a recognized industry leader and award winner for its innovative energy efficiency programs, renewable power technologies, and for its sustainable solutions for a healthier environment.
ScalePro Corporation
Booth 209
ScalePro is a compact, state-of-the art, microprocessor controlled device that is installed on the incoming water line of a home, business or large facility  eliminating scale and corrosion. ScalePro is eco-friendly and eliminates the use of chemicals and salts.  ScalePro is a USA manufactured product and has a lifetime warranty.
Secure Aire
Auto 50
SecureAire Air Purification is the Standard of Excellence and an industry first in air purification. These systems control, collect and kill airborne pathogens such as bacteria, molds and viruses.
This "Technology for the Breathing" is third party certified and will make every room a "Clean Room".
Seeley International
Auto 50
Seeley International manufactures Climate Wizard – the innovation revolution in cooling technology. Climate Wizard is an indirect evaporative air cooler that uses 80% less energy while providing discharge air temperatures from the high 50's to low 60's (degrees Fahrenheit) – without adding moisture to the air.
SemaConnect
Auto 30
www.semaconnect.com
SemaConnect is the leading provider of electric vehicle amenities to the North American commercial and residential property market.  A complete EV support partner, SemaConnect delivers a modern property experience through innovative, elegantly designed charging stations and a robust and open network.
Sigler
Booth 807
Sigler has been a leading HVAC equipment and controls provider for over 60 years. We are the systems solutions experts for Carrier brand unitary, applied and ancillary products. Additionally, we represent manufacturers with a complimentary line of equipment. We can provide solutions for those customers with unique or custom applications.
SolarCity
Booth 206
Founded in 2006, SolarCity has revolutionized the way energy is delivered--providing homeowners, businesses, schools and governments a more affordable and sustainable alternative to electricity from utilities.
As America's largest solar provider, we continue to help people take control of their energy costs and decrease their carbon footprint.
Tehama County Solid Waste Management Agency
Booth 704
Tehama County Recycling Market Development Zones is searching for private businesses and non-profit organizations that use waste material for their products. The Recycling Market Development Zones provides loans for these businesses provided that they qualify. Other benefits include: Technical Assistance, Business Services, Regulatory Assistance, Marketing Assistance and Feedstock Analysis.
Toyota
Auto 20
Toyota, the creator of the Prius and the zero-emissions Mirai fuel cell vehicle, is committed to advancing mobility through our Toyota and Lexus brands.  Over the past 60 years, we've produced more than 30 million cars and trucks in North America, with 14 manufacturing plants and more than 44,000 employees.
Vectair Systems Inc.
Booth 601
Vectair Systems are a technological innovator of hygiene products, delivering hygiene solutions to over 120 countries.
We have a proud heritage of inventing hygiene products using clean and sustainable methods, always ensuring that our products have minimal environmental impact.  We've achieved both national and international green awards for our products.
Via Seating
Booth 204
Via seating is dedicated to the sweet spot of seating; great chairs, easy to get, from people who are passionate about the customer experience.
WaterFence
Auto 35
www.waterfence.com
WaterFence is a slim (only15 inches wide) innovative, rainwater harvesting system that directs runoff from a roof into a series of interconnected 6foot x 7foot tanks. WaterFence is made of 100% recyclable (HDPE), holds 240 gallons that can be used any way you wish. WaterFence is a California manufactured
WEH Technologies Inc.
Booth 809
WEH® has been a pioneer in alternative fuels since 1986. It laid the foundation for the worldwide NGV1 standard - from receptacles, coalescent filters, check valves in vehicles to fueling nozzles, filling hoses, breakaway-couplings for fueling stations CSA/NGV certified. The single handed pistol-grip trigger nozzle TK17 provides conformable fueling experience.